Recreat1
Recreation and excursions
Recreat1
Recreation and excursions
Hirvaskoski Farm and the surrounding area offer opportunities for countless activities
Directly from the yard you can access Kannonnousu, a 68 km maintained public hiking trail, which starts from Kurenalus and leads all the way to Syöte. If you would prefer a shorter outdoor excursion, you can hike to the top of the Rumavaara clifftop top admire the scenery. Rumavaara has a public lean-to and fire pit. It is located within Hirvaskoski village area – it is a great destination for a hike!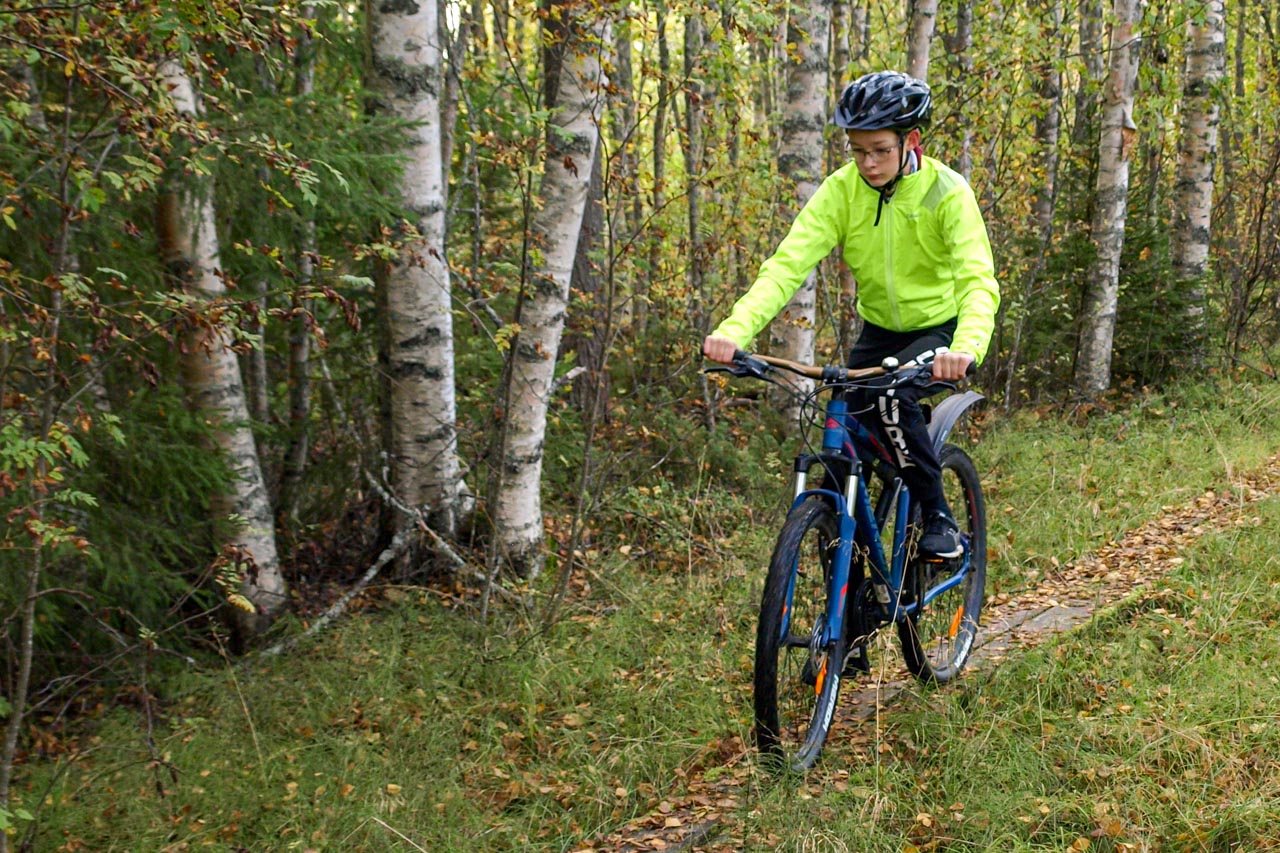 The Kannonousu hiking trail and the surrounding area are all well suited for mountain biking.
Hirvaskoski has excellent access to water routes for kayaking and rowing. Along the river Hirvasjoki you can access the river Iijoki, or the lake Korentojärvi. You can bring your own equipment or hire a boat or kayaks at a fee. Please ask about this as you make your booking.
Fishing
There are many opportunities for fishers in this area. Customers of Hirvaskoski manor have permission to fish in nearby waters. You can get more information of fishing areas from the staff of Hirvaskoski manor.
If your age is between 18 – 64 years you have to pay the fishery maintenance fee for instance in net address:
https://www.eraluvat.fi/en/fishing/fisheries-management-fee.html
Casting is possible with licence at Hirvasjoki, Naamankajoki, and Iijoki rivers as well as Lake Korentojärvi
White water fishing is possible with licence in the Hirvaskoski, Jaaskamokoski and Kurenkoski rapids
There are many spots nearby for angling. In Finland, simple angling is in many cases permitted even without licence – please check the regulations (Everyman's rights) here if in doubt!
You might also wish to join local fishermen for a trip, like traditional net fishing with a fyke net, or catfishing during the winter season. Please enquire about this as you make your booking, and we will try to connect you with a fisherman.
Places to see in Pudasjärvi region
Places to see nearby