Parties1
Banquet and conference room rental
Parties1
Banquet and conference room rental
Hirvaskoski provides stately and charming venue for various events
Christmas parties, corporate events, meetings
At Hirvaskoski manor you can organise family events including birthdays, weddings, Christenings, or memorials. It is good to note that you also have the option of organising accommodation at the manor, so even visitors from further away can join your event.
The guests are able to use the kitchen to prepare their own meals and food for events, or they can organise full catering through local catering and restaurant services.
For an additional charge, the guests can also use tablecloths for events, using them needs to be agreed to during the booking. Likewise, any party decoration needs, and the price of this service can be agreed upon on a case by case basis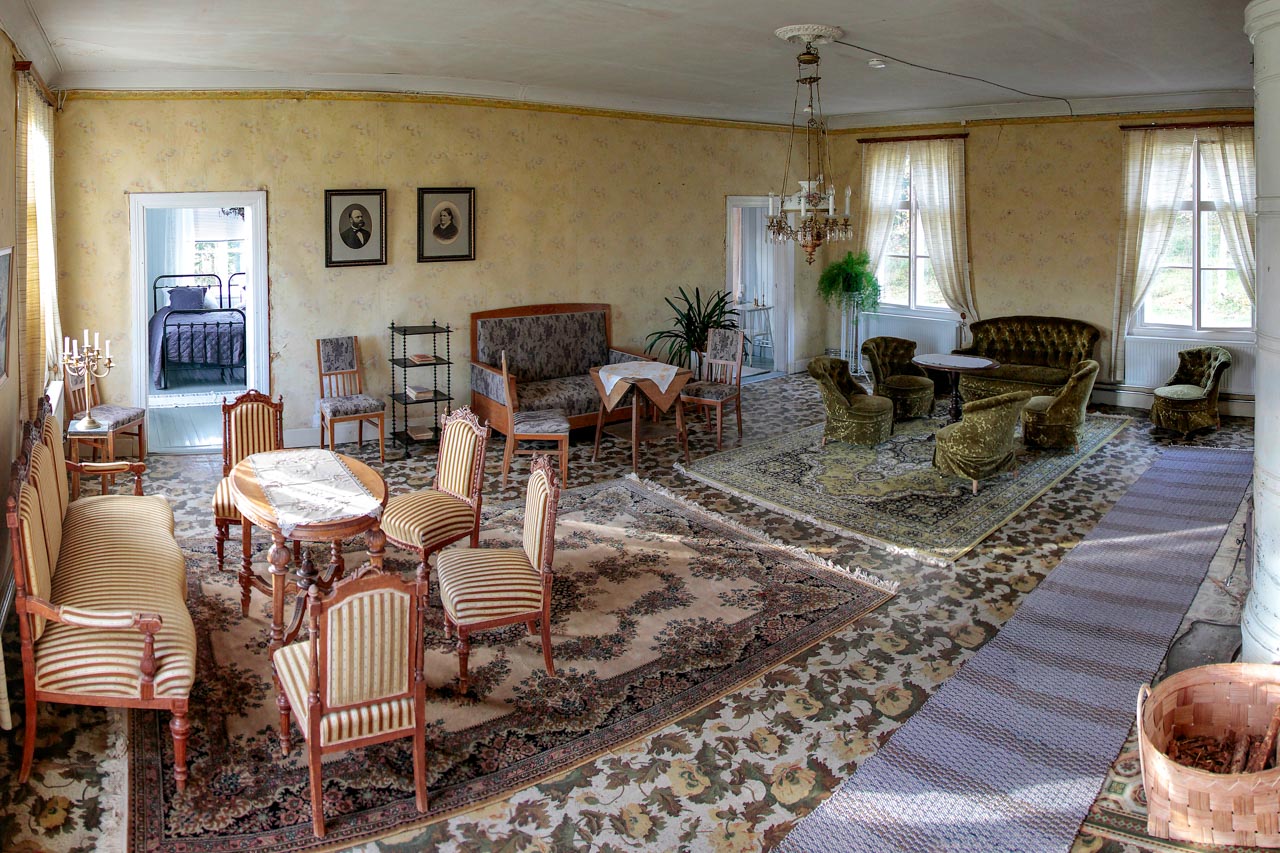 Sali is a stately and charming reception hall suitable for larger events.
Maatsali, the formal dining room next to the kitchen, can be used as a dining room for a smaller number of guests, or as a buffet area for a larger event. 
Pirtti, the main room has space for about 20 people for less formal conferencing and dining.
You can also hire the manor for your business' seminars, training events, meetings or small corporate events. For meetings you have the use of a 40 inch screen that can be connected to your computer for use with presentations.
Space for your event can be chosen based on the number of attendees. The Library is suitable for a small group, and Pirtti can be used to organise a larger meeting. Sali, the formal reception room, can also be used for a larger meeting if you wish.